5 Top best Mileage Cars for Self Drive In Goa
Currently In our country, renting cars has become common for comfortable journeys as Renting a car allows you to travel at your own pace and on your own terms. For a variety of reasons, tourists prefer to travel by car. If you choose to ride a two-wheeler, the poor roads and potholes will undoubtedly strain your back. With growing safety issues, it may be preferable to rent a car rather than ride a two-wheeler. It is much safer and more comfortable than riding, especially if you are new to the place. But along with a car comes the expenses i.e cost of the car and fuel. However, with increasing fuel prices, it is critical to consider the vehicle you choose. Here are our top five choices for Best Mileage Petrol Cars that are feasible to drive safely and save on your budget.
Maruti Suzuki Dzire
Dzire has gradually established itself as a popular car in the Indian market. Sedans have a sporty appearance and provide a high level of comfort. Dzire not only has a distinct style, but it is also cost-effective, with a mileage of 24 kmpl. Hesitate no longer; rent a Desire without hesitation. We can attest to that!
Maruti Suzuki Wagon R
Wagon R is a popular name among Indian families. The Wagon R is ideal for family tourists looking to have a relaxing time in Goa. The car has been known to be comfortable for more than 3 people without feeling cramped. The mileage of 21.79 kmpl adds to its almost perfect vibe. The Wagon R is an absolutely comfy drive for any family vacationing in Goa.
Maruti Suzuki Baleno
The Baleno is rapidly gaining market share, being one of everyone's favorite cars lately. This vehicle is stunning overall and is equipped with luxurious features. This car is best for narrow roads and is also capacious, which makes it comfy to go for long routes with friends. The Baleno has an amazing mileage of 24 kmpl, so why not rent this one? for a smooth journey.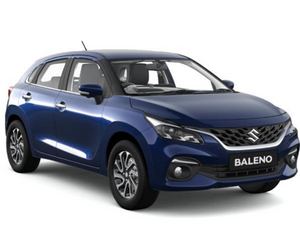 Maruti Suzuki Swift
Swift gets through all the driver's expectations because it's undoubtedly one of the wise choices to wander in goa, with its unique design and solid performance. Swift will surely have you enjoy a groovy drive, and it is also a cost-effective vehicle with an impressive mileage of 22 kmpl.
Hyundai Grand i10
Hyundai is a luxurious and budget-friendly car and has become another top-selling car for Hyundai in India. It moves smoothly in a style that will surely attract the people on the way! An ideal car for explorers who like driving along the scenic views of Goa. When the mileage is surprisingly high, your experience will be elevated. The Grand i10 has a fuel efficiency of 20.7 kmpl.
These are our five recommendations for a relaxed, secure, and pocket-friendly journey. Contact Zain Travels for great deals on the most popular rental cars with the best mileage to have great and comfortable traveling in Goa.