A Slice of Heaven: Why South Goa Should Be Your Next Travel Destination
Home → Uncategorized →

A Slice of Heaven: Why South Goa Should Be Your Next Travel Destination
Are you ready to experience the soul of Goa? If you're looking for a peaceful getaway, then South Goa is the perfect destination for you. This region is filled with charming villages, stunning beaches, and a laid-back ambience that will make you forget all your worries.The region has a rich history that dates back to the Portuguese era, and there are plenty of historical landmarks and monuments to explore. The beauty of South Goa lies in its unspoiled nature and the authentic Goan lifestyle that you can witness here.
One of the main reasons why South Goa is such a popular destination for beach lovers is its picturesque coastline. The region is home to some of the most beautiful beaches in the country, each with its own unique charm and character. From secluded coves to wide stretches of sand, there's a beach for everyone in South Goa.
One of the most popular beaches in South Goa is Palolem. Located in the Canacona region of South Goa, this crescent-shaped beach is known for its white sand and clear blue waters. It's also a great spot for water sports, including kayaking and paddleboarding. Visitors can take a leisurely walk along the beach or enjoy a meal at one of the many beachside shacks that line the coast.
Another must-visit beach in South Goa is Colva. Located in the Salcete region, this expansive beach stretches for over two and a half kilometres and is known for its soft white sand and gentle waves. It's a great spot for swimming and sunbathing, as well as beach sports like volleyball and frisbee. Visitors can also explore the nearby fishing villages and indulge in fresh seafood at one of the many restaurants that dot the coastline.
For those looking for a more secluded and serene beach experience, Agonda Beach is the perfect choice. Located in the Canacona region, this long stretch of sand is surrounded by lush greenery and offers stunning views of the Arabian Sea. It's a great spot for swimming, sunbathing, and taking long walks along the beach. Visitors can also take a boat ride to the nearby Butterfly Island or enjoy a yoga session at one of the many beachside studios.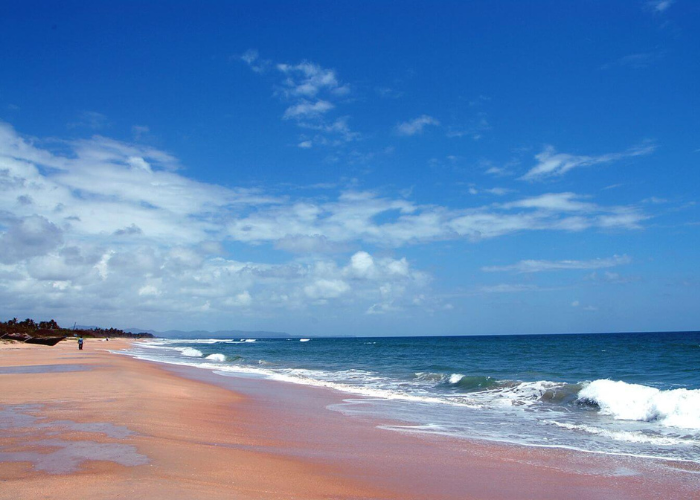 South Goa is a treasure trove of history, culture, and architecture. The region is home to some of the most stunning and awe-inspiring historical landmarks in India. From ancient temples and churches to forts and palaces, South Goa has something to offer for everyone who loves to explore the rich heritage of a place.
One of the most iconic landmarks of South Goa is the Basilica of Bom Jesus. This UNESCO World Heritage Site is located in the town of Old Goa and is one of the most visited tourist attractions in the region. Built in the 16th century, the church is home to the mortal remains of St. Francis Xavier, one of the patron saints of Goa. The church's baroque architecture, intricate detailing, and ornate altar are a testament to the craftsmanship of the time.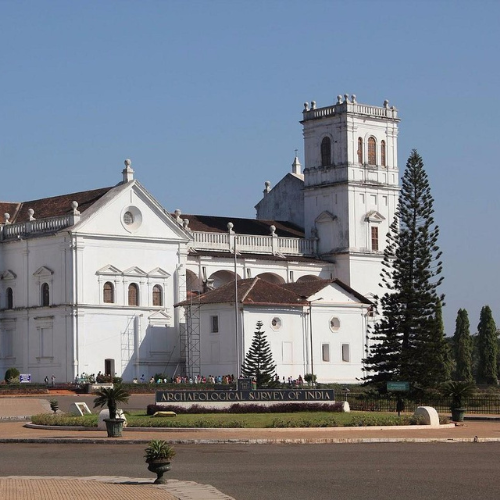 Another must-visit historical landmark in South Goa is the Se Cathedral, also located in Old Goa. This stunning church is one of the largest in Asia and is dedicated to St. Catherine of Alexandria. Its Portuguese Gothic architecture, soaring ceilings, and impressive bell tower make it a sight to behold. Visitors can also admire the intricately carved altars and the beautiful stained glass windows.
For those interested in the region's colonial past, the Cabo de Rama Fort is a must-visit. Located on a hill overlooking the Arabian Sea, the fort dates back to the 16th century and was once used by the Portuguese to defend their territory from invading armies. Today, visitors can explore the fort's ramparts and enjoy panoramic views of the surrounding coastline.
The Shri Mangueshi Temple is a famous Hindu temple in South Goa and is dedicated to Lord Shiva. The temple's architecture is a blend of Hindu and Portuguese styles, and its interiors are adorned with beautiful carvings and sculptures. The temple is one of the oldest and most revered shrines in Goa and attracts a large number of devotees and tourists every year.
Finally, the Old Goa Archaeological Museum is a must-visit destination for anyone interested in South Goa's rich history. The museum houses a collection of artefacts and artwork from the region's ancient and colonial past, including sculptures, coins, pottery, and paintings. Visitors can learn about the region's cultural heritage and gain a deeper understanding of its diverse history and traditions.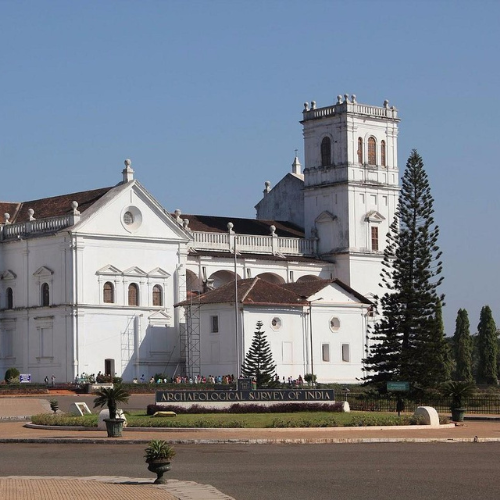 South Goa is also famous for its authentic Goan lifestyle. Palolem is famous for its beautiful beach, which is one of the most scenic in South Goa. The beach is surrounded by rocky cliffs and lined with palm trees, making it the perfect place to relax and soak up the sun.But Palolem is much more than just a beautiful beach. The village has a rich cultural heritage, and the people here are proud of their Goan identity. The locals are warm and friendly, and they welcome tourists with open arms. They are always happy to share their culture and traditions with visitors.Another way to experience the Goan lifestyle in Palolem is to attend a local festival or celebration. The village is famous for its annual Feast of Our Lady of Remedies, which is celebrated in February. The festival includes processions, music, dance, and plenty of food and drink. It's a great way to experience the vibrant culture of Palolem.
South Goa truly is a slice of heaven on earth. From its stunning beaches to its charming villages and rich history, this region offers a unique blend of natural beauty and cultural richness that is sure to captivate your heart and soul. Whether you're looking for a peaceful getaway or an adventurous vacation, South Goa has something to offer everyone. So, are you ready to experience the soul of Goa? Pack your bags, book your tickets, and get ready to embark on a journey of a lifetime in this truly magical destination.