Adventure Awaits: Renting a Car or Bike for Goa's Best Outdoor Activities
Home → Uncategorized →

Adventure Awaits: Renting a Car or Bike for Goa's Best Outdoor Activities
Introduction
Goa is a state in India with an abundance of natural beauty and cultural heritage. The state has many beaches known for their sun-kissed shores, lush green landscapes and stunning architecture. If you're looking for something different from your regular beach holiday, head over to Goa!
The state also has some impressive churches and cathedrals built during Portuguese rule which are worth visiting if you're into architecture or religious history. Plenty of festivals are held throughout the year including Carnival de Goa (December) & Festa De Sao Joao (June).
If you're in Goa, you can rent a car or bike and explore the beautiful beaches and mountains. Renting a car gives you access to all of Goa's best outdoor activities. Rental cars are available at most major airports and in most tourist towns.
Experience the Beauty of Goa
Goa is a popular destination for people who love to explore scenic beauty. It's a must-place to visit, with its sandy beaches and palm-lined streets. If you're looking for an adventure that will keep you busy all day, rent a car or bike to the truest Goa!
Goa has many beautiful beaches and mountains where outdoor activities are always on the menu: hiking in nature reserves; exploring caves; fishing at remote lakes; biking through rainforests… There are so many options when it comes time for your next vacation—and that's why we've created this guide so that everyone can find something new and exciting!
Wildlife and Nature Experiences
Wildlife and nature experiences are a great way to explore Goa's rich biodiversity.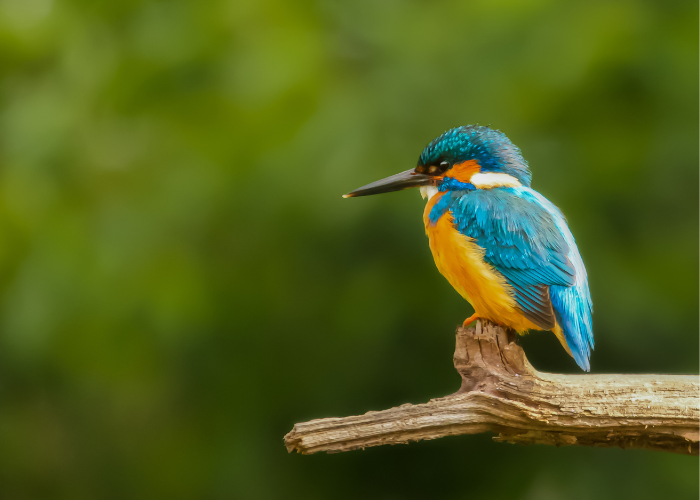 Bird watching
The state has more than 500 species of birds, including migratory birds that fly in from Europe and Asia during the winter months. You can spot them at the Bhagwan Mahaveer Sanctuary and National Park near Panaji or at any number of other protected areas across Goa. The refuge is home to a variety of other animal species, including the Asian palm civet, black panther, red sand boa snake, crimson-backed sunbird, black-faced langur, and many more.
Wildlife safari
For an up-close look at animals native to India, visit Dudhsagar Falls in Sanguem district or Mollem National Park near Mapusa town–both are home to elephants, leopards and tigers! If you'd prefer something more exotic than these three big cats but still want an experience with wild animals then head out on one of many eco-tours offered by local operators who specialize in taking visitors out into nature.
The Adventure Activities in Goa
Goa is a paradise for adventure enthusiasts. You can go on a scuba diving expedition, try your hand at fishing or even go parasailing. If you're looking for something more thrilling, then take a jet ski ride!
Here are some exciting adventure activities that can be enjoyed by all ages. These include:
Water sports like jet skiing, parasailing and boat rides (for kids)
Rock climbing on the cliffs at Vagator Beach near Arambol beach village or Anjuna Beach Village near Calangute Beach Resort & Spa; both are popular among tourists because of their proximity to other tourist attractions such as restaurants and shops selling souvenirs etc., so you don't have to worry about getting lost while exploring these areas!
If you're feeling adventurous then try out these thrilling sports:
Water-based Activities
Jet skiing
This is a great activity for those who love speed and adrenaline. You can rent your own jet ski or take one on a ride with an instructor, who will show you how to use it safely and effectively.
Parasailing
Parasailing involves being attached to a parachute that's pulled behind a boat as it travels at high speeds across water. It's perfect for those who want to see Goa from above without having to worry about steering or other technicalities of other water sports like windsurfing or kayaking!
Windsurfing
Windsurfing involves using an inflatable board equipped with sails made out of cloth material which is propelled by the wind when someone stands on top of it while facing into the direction where they want their vessel to go the next – making this activity great fun for beginners!
Kayaking
Kayaking involves paddling through calm waters using small boats called kayaks; these have been used since ancient times by hunters in search of prey such as fish but today they're mostly used recreationally by tourists looking for new experiences during their holiday breaks away from home.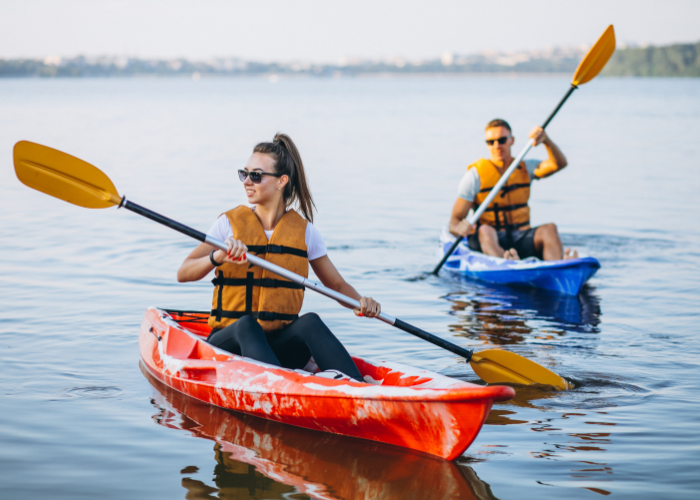 Land-based Activities
Land-based activities are the most popular adventure sports in Goa. The state is home to a number of destinations that offer trekking, mountain biking and rock climbing among other things.
Trekking
Trekking is one of the best ways to explore nature and get close to it without having any special skills or equipment. The Western Ghats are home to many beautiful trekking trails that lead through dense forests filled with wildlife such as birds and monkeys. You can also spot some of India's most endangered species like elephants along these routes!
Mountain Biking
If you're looking for an adrenaline rush then mountain biking is definitely something you should try out while visiting Goa! There are several places where you can go mountain biking including Dudhsagar Falls (which offers amazing views), Chapora Fort Beach (where there's plenty of space), Morjim Beach or even Anjuna Beach which has been used as a location for many Bollywood films due to its scenic beauty!
The Nightlife of Goa
Goa is known for its vibrant nightlife. The city comes alive at night and there are many places where you can experience it. You can enjoy live music at one of the many bars or clubs that are open until late into the night. If you're looking for something more laid back, then head over to Anjuna Beach where there are plenty of shacks serving food and drinks until late into the evening.
If you're looking for something more sophisticated, then check out Panjim which has been called "the Paris of India" by some due to its European architecture and culture. There are plenty of restaurants here where you can sample delicious Indian cuisine along with international dishes like sushi or pizza!
Attend a Music Festival
Goa is known for its music festivals and there are several that are held throughout the year. Some of the most popular ones include:
Sunburn Festival
this is one of the largest music festivals in Asia and is held in December.
Supersonic Festival
this festival is held in February and attracts some of the biggest names in the music industry.
Goa International Jazz Live Festival
this festival is held in November and features some of the best jazz musicians from around the world.
If you're in Goa, you can rent a car or bike and explore the beautiful beaches and mountains.
There are so many places to see along the coast that it's easy to get overwhelmed by all of the options. You'll want to make sure that your rental vehicle is up-to-date with safety features like ABS brakes, seat belts and airbags before heading out on any adventure.
If you're looking for something more relaxing than flying through Goa on your way home. Goa offers lots of fun activities like hiking up hillsides covered in wildflowers during the springtime season when they bloom after being dormant all winter long; exploring historical sites such as churches built centuries ago that have survived wars over religion.
The best way to see all of Goa's beautiful landscapes is by renting a vehicle and exploring on your own terms!
Renting a car is the best way to see Goa's beautiful landscapes. It gives you access to all of Goa's best outdoor activities, which will make your trip unforgettable!
If you're looking for an unforgettable experience and want to explore Goa in style, renting a vehicle is definitely the way to go. You can rent a car or bike from any of our partner companies in town and hit the road!
Conclusion
We hope this blog has given you some ideas for how to explore Goa's beautiful landscapes. We know that there are many more ways to enjoy your trip than just renting a car or bike. If you want more information about renting equipment like scooters, motorbikes and other vehicles, feel free to check out our website at zaintravels.in