Hiring Self-Driven Car Rentals at Goa Airport
Hiring Self-Driven Car Rentals at Goa Airport – All You Need to Know
Driving alone while on holiday is always delightful and comfortable because it provides you, your entire family, and friends the privacy, space, and time you need to explore your destination. Keeping this in mind, rental services allow you to rent a car from them and drive across our beautiful state of Goa on your own or with family and friends as you wish.
Renting a car at Goa Airport has become common lately. There are several local taxis and cars available near the airport. However, public/local transportation usually takes longer. Passengers at Dabolim Airport seek professional and easy assistance. Car Rental services in Goa have become easy and are at your fingertips. They provide rented cars on an hourly basis. You can drive yourself and your friends/family to your location with ease.
People must meet certain requirements in order to rent a car from a company. For example, you must be over the age of 18 and have a valid driver's license. People who want to drive an autonomous vehicle must provide their driving information as well as a record of their driving history. The data will then be analyzed by the company to determine whether they are qualified to drive an autonomous vehicle.
Car rental companies provide many types of vehicles for rent. The most common car types are economy, full-size, premium, and luxury.
Some companies provide luxury car rentals to meet the needs of clients who want to travel in style with their families or friends. The type of vehicle rented is largely determined by the driver's budget and requirements.
We know that a lot of people these days want to travel but they don't have an insight into how to do it. If you are one of these people, you should take the steps outlined below.
Choose a route: The first thing you should do is choose a route. This will be determined by your choices as well as your time constraints. You can go off the map and explore new areas, and places.
The cost of renting a car varies depending on where you are heading and the type of vehicle you require. For example, if you require a large vehicle that seats more than six people, the cost will be higher than if you require a small vehicle.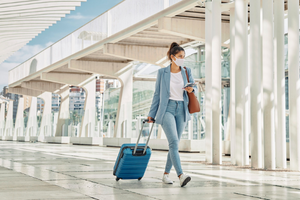 Select a mode of transportation: Once you've decided on a location, it's time to select a mode of transportation. Many people prefer to rent vehicles because it provides them with more space and adjustability when driving through various landscapes and discovering places.
Renting a car for an extended period of time is usually less expensive. For example, if you are planning a long vacation, renting a car for the duration of your trip will be less expensive. But, in the end, the current generation prefers to travel independently rather than waiting in long lines for bus tickets or relying on taxis and auto availability. Self-driving car services have made life and travel more convenient and comfortable. Why not rent a car and make the most of your trip to Goa?!