Road Trip: Exploring Goa's culture & cuisine with self-drive 
Traveling is an amazing way to explore new places, meet new people, and engage ourselves in diverse cultures. Traveling, whether for a short weekend break or a long-term backpacking journey, gives us a great opportunity to get away from our everyday routines and refresh ourselves.
When one thinks of a lovely holiday surrounded by golden shining beaches, Goa is the first destination that comes to mind, and a road trip to this beautiful place is a dream for many. Its beautiful beaches, active nightlife, amazing food, historic landmarks, and thrilling adventure activities make this a must-see location for an unforgettable vacation.
This former Portuguese territory is one of the most happening spots in India, thanks to its beautiful coastline with a lovely backdrop and coconut trees covering the greatly stretched coastline.
Goa's unique blend of Portuguese and Indian influences
Visit historical sites and landmarks: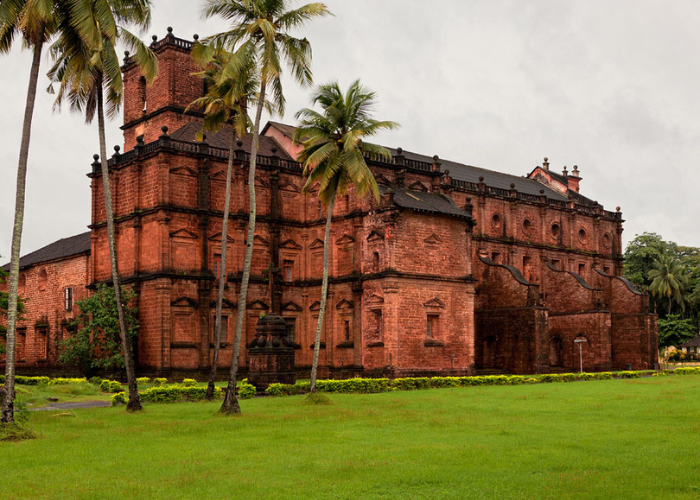 With self – drive you can explore one of the best locations in Panjim, the oldest standing church in Goa, elegantly designed under the influence of Portuguese architectural style. The Basilica of Bom Jesus is the state's oldest church and a Roman Catholic church in Old Goa. Also, Fontainhas Latin Quarter Goa is a popular tourist destination in Goa.
Old cafes and bakeries with breath-taking vibes, colonial elegance of Portuguese buildings, art galleries, red brick wishing well, and old Portuguese churches and streets and many more attractions in Goa.
The Netravali Wildlife Sanctuary is one of Goa's incredible natural attractions. This hidden treasure in Southeast Goa is home to breathtaking scenery such as rubber plantations, sugar cane farms, and dense forest cover.
You can have as much fun as you want with your family or friends while you drive the vehicle. You can stop at many attractions along the way to your destination. When comparing the expenses of car rental services to the costs of a rented cab or taxi with a driver, car rentals are always more cost-effective. Zain Travels Car Rental Services is one of Goa's trusted and affordable-priced car rental services.
Goan cuisine known for its bold flavors and seafood delicacies
Goan cuisine is a distinct blend of Indian and Portuguese culinary traditions that evolved over centuries in India's coastal state of Goa. The cuisine is recognized for its rich flavors, seafood, and rich sauces, and it has acquired popularity not only in Goa but also throughout India and around the world.
Try fish curry and rice, a traditional Goan dish prepared with coconut and spices. You can also try Bebinca, Goa's most popular seven-layer dessert. Ros omelet is a popular street food snack in Goa. It's a simple but flavorful dish that combines an omelet with a spicy tomato-based curry. 
To make your road journey more pleasurable and comfortable, Zain Travels offers self-drive car rental services to get you to wherever you want to go. Hire or rent a self-drive car to explore Goa's culture and cuisine at your own pace. As you travel through this amazing landscape, you will discover something remarkable: a location where all of your senses are activated.