Six Hidden Gems to be Explored in Monsoons in Goa
With its captivating landscape and magnificent flora and wildlife, Goa is renowned for housing some of the best examples of natural bliss. A trip to Goa with your family or friends is the ideal way to start or conclude a busy week. Here, visitors are provided their own area to feel comfortable and free from interruptions so they may have a special vacation in Goa's humorous scenery. Most people think of Goa when they hear the words "catholic monuments" ,"religious temples" and "a few notable beaches" But there are other locations to visit as well. The following are a handful of this picturesque landscape's hidden beauties.
1. Twin waterfalls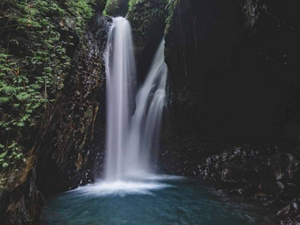 If you prefer your journey to include both hiking and the sound of a waterfall, twin waterfall is the place for you. The northern region of Goa is home to this magnificent waterfall. A well-known package on offer to tourists is "Trek to Virgin and Twin Falls." With its natural beauty and peaceful trekking, this location is known to astound visitors.
2. Bhupar Waterfall
Bhupar waterfall best suits your style if you enjoy fewer crowds but stunning natural wonders. In Goa's southern hemisphere, the Bhupar Waterfall is located at the settlement of Gaodongrem, a portion of Canacona, and was formerly known as the "Guni Fond." Miles away from the actual location, one can hear the sound of the water rushing. The serene beauty surrounding Bhupar waterfall erase the idea of being fatigued and foster a sense of belonging.
3. Udear Springs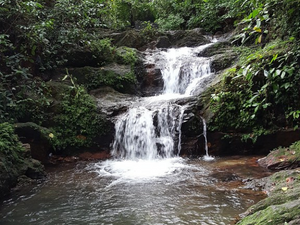 While taking an engrossing bath, the explorers can enjoy an outstanding view from the spring. The flora in this area has the potential to astound one. Little ways distant from the Ambulor Lake, the Udear spring is nestled in Verna's arms. Renting a car or a bike will get you here. This scenic attraction is conveniently located 2.4 kilometers from Verna's Holy Cross Church. If you want to more fully experience the bustling city life, the walkable distance can also be adjusted.
4. Kesarval Spring and Verna Waterfall
Kesarval spring and Verna waterfall would be the greatest option for a laid-back weekend if you'd like to experience both city life and natural beauty. The term "industrial giant of Goa" is frequently used to describe Verna, which is not entirely inaccurate. However, few people are aware that Verna, like other areas of Goa, is also abundant with native flora and fauna that may astound onlookers with just a quick glimpse. An explorer can experience a renewed water body at Kesarval spring in addition to the beauty of the glittering water flow from the small valley known as the Verna waterfall.
5. Santrem waterfall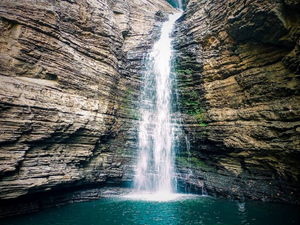 The blue-water wonder, which can be found right in the middle of Sattari Taluka, serves as a healing natural spa, with small fishes teasing your skin. Santrem waterfall is resolutely seated in the lap of Mhadei Wildlife Sanctuary, displaying its domination in the town of Valpoi's desire for the great outdoors. Although the picturesque image is merely enticing for taking pictures, the perfect flow of cascading water from those two thick mountain pillars is a stunning sight to behold in person.
6. Tambdi Surla Waterfall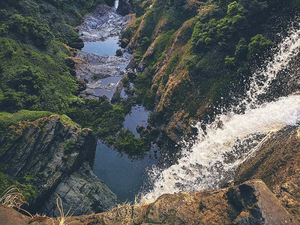 Anmod ghat, a highly well-traveled but crucial path that has long connected Goa to its closest neighbour state, Karnataka, lies snuggled in the arms of Tamdi Surla. For people using the on-road public transportation system, these ghats offer a beautiful perspective. Tambdi Surla's proximity to the route offers a chance for more exploration. The oldest temple ever built by humans is located in Tambdi Surla, Goa. It was built so that Lord Shiva could be placed there on the bank of a beautiful river that provided drinking water for the locals.
Helpful service is required when travelling and exploring new locations. Additionally, being aware of locations with precise and dependable transportation will prevent you from becoming lost. Choose Zain Travels for a comfortable tour to Goa if you want to properly enjoy "atithi devo bhavo." vibe.