Rent Your Ride in Goa
Looking For A Car/Bike rental in Goa?
We are 3.5 km away from Airport, 2 minutes away from Vasco Railway Station and 3 kms from mormugao port trust.
How ZainTravels Works?
Select Date & Time
Book or find the perfect ride for you Goa getaway from zain travels Goa.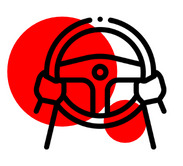 Book It
We will take care of all the hectic things regarding the car/bike booking to make your Goa trip a great one.
Pickup
We will provide you a pick and drop service anywhere in Goa, So book your vehicle stress free.
What Clients Says
.
Fantastic service and hospitality.. Can relay on them 99.9% .. Good legal vehicles provided.. Explained everything in detail.. including local traffic rules and regulations. Well-done Zain Travels .. keep up the good job.
Hassle free pick up and return. Clean and well-mentioned cars. InsteucInstr is very elaborately told to leave minimal chances for confusion. Hassle free deposit return in barely 5 minutes. Very quick service. Had a great experience.
Great experience overall. Car was in good condition. Even more amazing customer service. Zain came at 5:50 am in the morning to drop off at airport. Really great. Highly recommended.
We rented the car from Shamina for two days and had such a forest experience driving it to the north and south. The car was kept very clean and in great condition. The best part is that it can be picked up from close to the airport. Would recommend renting from Zaib travels whenever in Goa.
I had taken their services for 3 days and I must say their car services are phenomenal. I took manual swift for 1200 per day. Good Experience and a better option for people who are taking small trips. Proximity to the airport is nearby (i.e 3 KM). Smooth Experience!
Great Follow up, competitive and transparent pricing. The office location is very near to the Airport and Railway station. Let me inform you that there is No Ola or Uber in Goa. Hiring a costly cab from the Airport pre-paid taxi "Cartel" and then hiring a self drive scooty or car from your hotel/resort would be overall costly. Get a prepaid taxi from the airport to their office for Rs. 250 and then hire a self-drive car. The airport drop while returning the car is quick and free. Remember to carry your car mobile charger, aux cable, and car mobile holder with you for smoother navigation and in-car entertainment.
Shamina and Jamin were great! Handled the delivery and receipt of the car very professionally. I honestly didn't have to bother on the pickup, being cheated on the petrol consumptions and other things which other agents in Goa do. It took 5 mins to take the car and literally 5 mins to drop and get my refund amount from them. The car was in good condition and tidy.
If you are traveling by Air to Goa, Zain Travels is very convenient as they are only 3kms away and you can save money on a Taxi to your Hotel. The coordination with Mrs. Shameena is very good, she updates you with the car details and gives you proper instructions. Cars are sanitized and in good condition. I would definitely recommend their services.
Zain Travels strongly recommended for Self Driving Cars if you want to opting from Airport. They are very professional, prompt for your queries and excellent support. And off course they come with great offering for you. They are clear with instructions and helping to give you better understanding about norms and rules driving in GOA. The car we received is well maintained. Opted for 10 Days and it was hassle free. And positive part is, we opted their services multiple times and they came with same great experience. Thankyou Very much Zain Travels
Shamina and her team of Zian travels is your perfect car rental service provider in Goa. I contacted Shamina couple of weeks before my travel to Goa.She gave me various options as per my budget with minimal bargain required. The car provided was new and excellent condition. Shamina was through out in touch with me during my stay. She was very friendly and I would recommend Zian travels for your car rental requirements.
Excellent response from the owner starting from the 1st inquiry call. Highly professional services. It took only 5 mins to pick and drop the car. The cash deposit and id was returned immediately. The best part is one can book the car after arriving at airport and not required to pay the taxi charges for to& fro journey to hotel. Also the long drive experience of Goa from Vasco to North/South Goa. Will strongly recommend Zain.
Zain travels offers the best in class services in the field. Bed part is their well maintained cars. There's clear cut information provided by them so that there's no scope of any confusion later on. I always book my self drive car from them and it's a hassle free trip. You pick a car from airport and leave the car at airport. They arrange a pick up and drop for you to the airport also. Mind blowing trip. Thanks Zain travels. I highly recommend Zain travels to everyone who's planning to visit Goa.
Zain Travels
Zain Travels is undoubtedly the #1 vehicle rental service provider in Goa providing self-driven cars/bikes for rental. Started back in the year 2013 with dedication and professionalism we achieved top rating for our services on various sites like Google, Trip advisor, team Bhp, and Just Dial.
FAQ's
Dabolim Airport is popular among tourist looking for Car rentals in Goa, with 70% of tourist hiring cars from the Airport with nominal Delivery and pickup charges.
Most of ZainTravel's vehicles are equipped with an All Goa Permit, so you are free to ride anywhere in Goa. Vehicles without an All Goa Permit are specified on the website. Visit ZainTravels's domestic section for more tips on traveling within state.
In Goa, the legal limit of blood alcohol content (BAC) is 0%. However, if you are driving, it is advised not to have any alcohol prior to your journey.
To rent a car in Goa, first, you must be 18 years of age and must know driving for at least a year. Secondly, as KYC, you would need to show your driving license and address proof.
ZainTravels requires a valid Indian driver's license. It's critical that the license is an original. The License must be for a light motor vehicle (car). Members do NOT need a specific cab license that is associated with a yellow board plate.
You can either pick up Zain Travales self-drive cars on rent in Goa from one of our predefined locations near you or have the car of your choice hand-delivered to your doorstep, office, or your arrival airport.
Make the most of your Zain Travels car rental in Goa; here are the 10 best places to visit in/around Goa in a rented self-drive car:1.Palolem Beach, 2.Candolim, 3.Panaji, 4.Colva Beach, 5.Agonda Beach, 6.Basilica de Bom Jesus, 7.Dudhsagar Falls, 8.Church of Our Lady of the Immaculate Conception, 9.Anjuna Market, 10.Cab-De-Ram
Call Us
(+91) 97658 76416